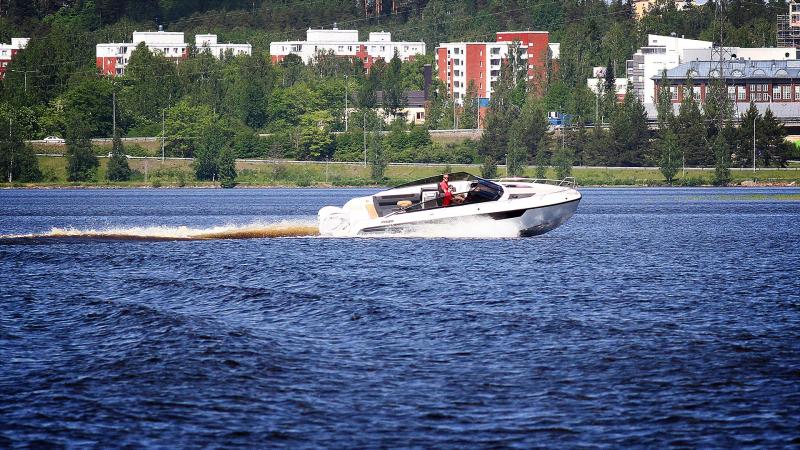 Finnish rally driver Kalle Rovanperä's favourite vehicle since the spring heatwave has been his brand-new Yamarin 88 DC day cruiser. His job driving for the Toyota Gazoo Racing WRC factory team has been on hold due to the corona pandemic, so he has had more time to take to the water instead. He has already racked up over 40 hours with his new motorboat this summer.
"I was out in the boat last night too with my girlfriend. I often go out with friends just for a short spin, but sometimes we also make longer trips. This boat lets you do just about everything possible," Kalle Rovanperä says.
Measuring almost nine metres in length, the Yamarin 88 Day Cruiser is big enough for up to ten people, so trips can be made with even large groups. The boat has two cabins, each with its own separate entrance, and the roomy bow cabin has its own WC and comfortably sleeps two persons.
Kalle Rovanperä uses his new Yamarin on the second largest lake in Finland, Päijänne, which stretches 119 kilometres. Combined with the canals, the total length of this route starting from Lahti in Southern Finland is 380 kilometres.
Rallying family's Yamarin powered by a V8 XTO engine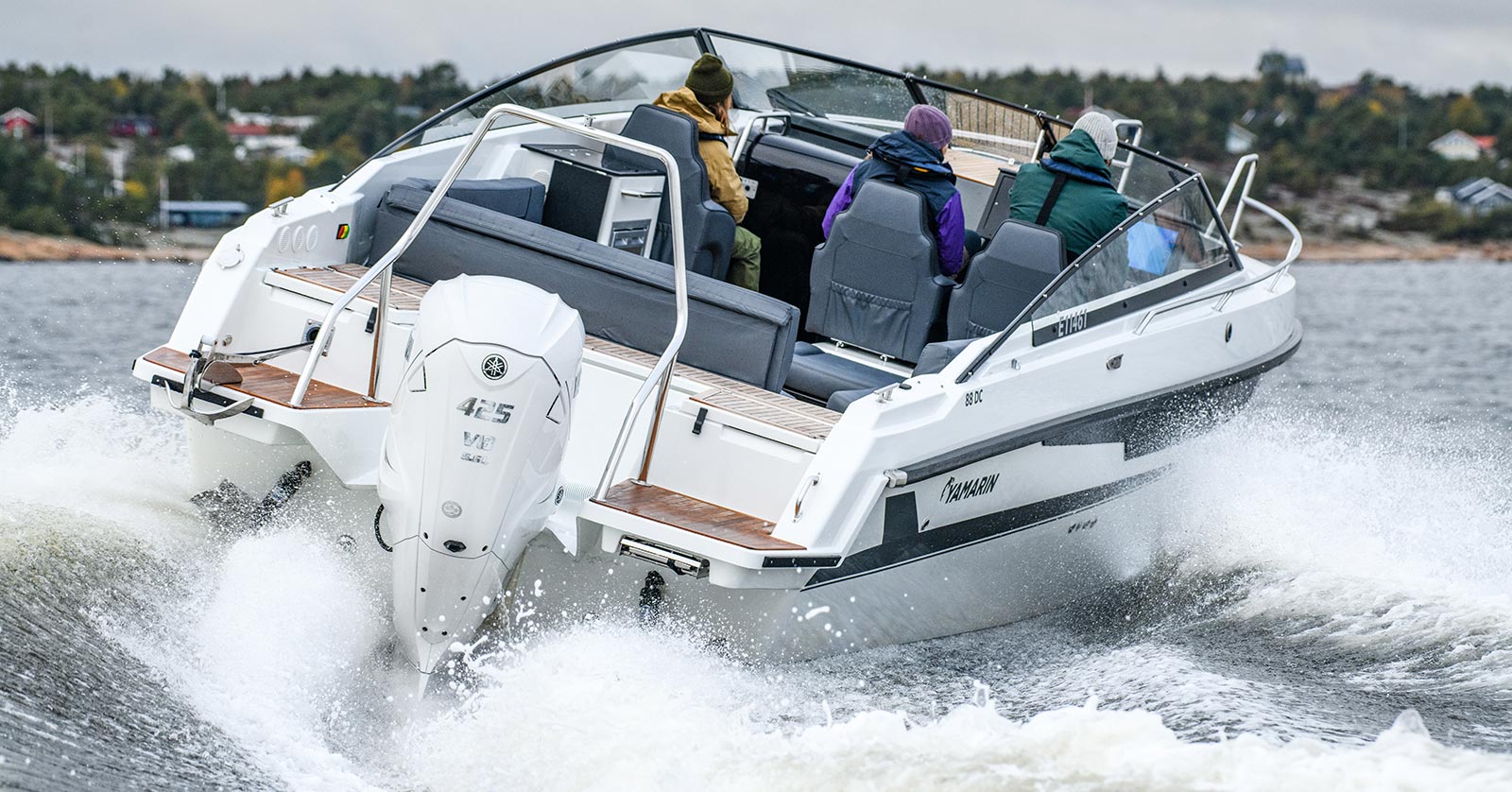 Despite being just 19 years of age, Kalle Rovanperä already competes in the top tier of international rallying for the Toyota factory team. At Rally Sweden in February 2020, he became the youngest driver ever to claim a podium at a WRC event with an impressive third place. He also claimed a stage win on the final Power Stage of the rally.
Kalle is supported in his rallying and boating by his father Harri Rovanperä, himself a rally driver with 15 podiums in his WRC career.
Unsurprisingly, the rallying family's new Yamarin is powered by the most powerful Yamaha outboard ever. The Yamaha XF425 XTO is a direct-injection 5.6-litre V8 motor that produces 425 horsepower.
"Yamarin is a suitably sporty brand, and we've always gone for powerful outboards that really get the boat moving. Since we're a motoring family, we've always relied on Yamaha outboards to get us from point A to point B as fast as possible whenever needed," Harri Rovanperä admits.
"The motor is really sweet with plenty of power to carry the boat over the water, even with lots of passengers. It's certainly enough to hustle the large hull of the Yamarin 88 DC," Kalle Rovanperä confirms.
"The boat itself also has a really nice feel. The hull is excellent, and compared to our previous Yamarin 80 DC, you really notice the extra length and width. The boat is really spacious and stable to drive," Kalle adds.
Brand loyal to Yamarin boats for 15 years
According to Harri Rovanperä, Yamarin has been the family's boat brand for the past 15 years already.
"Boating came into our family's life in the late '90s, when our summer cottage was built. Over the years, we have tried to spend as much time on the water as possible whenever our work and Kalle's hobbies – when they still were just hobbies – have allowed. Boating for us is a sunny day activity, when we can cruise from our cottage to the shops or out to eat and enjoy the fine weather. When there's a heatwave, it's also nice to get out in the boat just to feel the breeze," Harri Rovanperä says.
As far as Kalle Rovanperä's work is concerned, his schedule went out the window in March when all WRC events were either cancelled or postponed. At the moment, it looks like the next rally will take place in September in Turkey.
"I had a good start to the season, but unfortunately it was disrupted due to corona. Of course, health and safety are much bigger and more important considerations. Right now, I want to enjoy boating as much as possible now that I have the time – that's how much fun it is!" Kalle Rovanperä concludes.