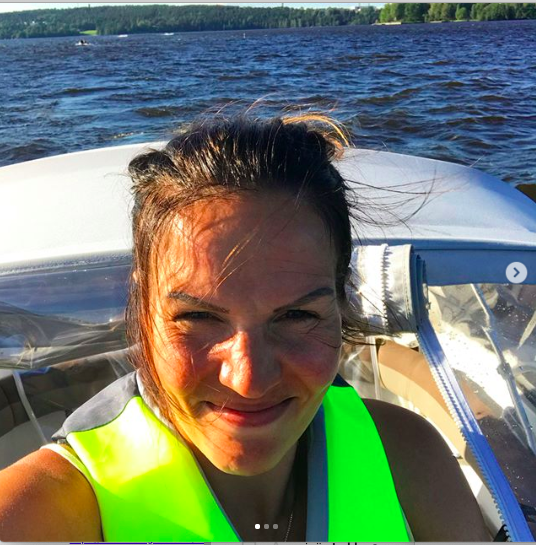 "I love spending time on the water, even when I'm not really going anywhere in particular," says Nina from Tampere, Finland.


Who are you?
- My name is Nina Lindstedt. I am 38 years old and live in Tampere.
What type of boat do you have?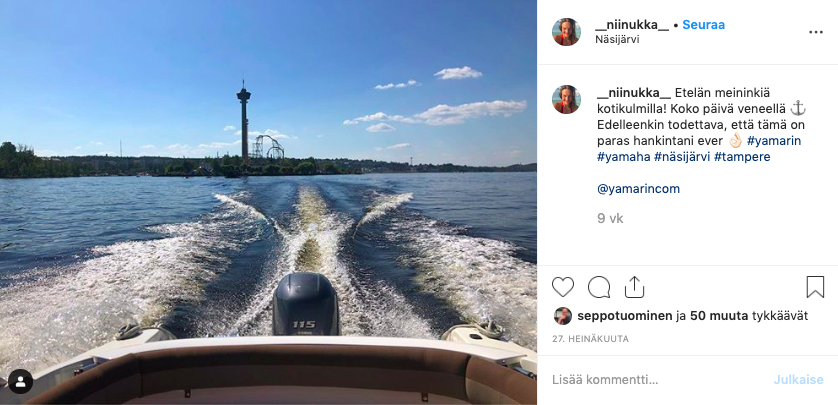 - My boat is the Yamarin 63 DC, powered by a 115-hp Yamaha outboard. The boat is a 2015 model, and I bought it as new in that same year from the boat dealership Venemyynti Kymäläinen. I have been a boat owner for a long time already, but this one is the first "true" boat that I have had; that is to say, a bigger boat that I bought all new.
Where do you go boating and with whom, and what does your boating involve?
- Our family goes boating together. We have a reconstituted family, and the other family members are my spouse Tomi, his daughter and Topi the dog. We like to take the boat out amongst ourselves, for swimming excursions and picnic trips.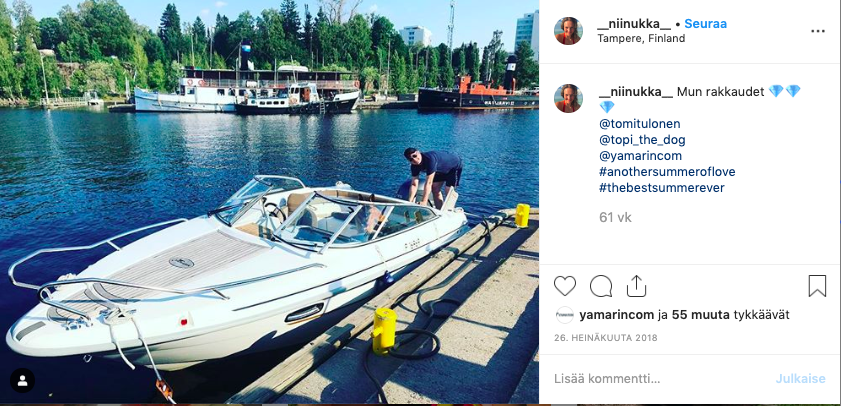 - We mostly do day trips, although on a few occasions we have spent the night onboard, too. We hold a berth in Tampere and mainly cruise around on Lake Näsijärvi. A boat this size is fairly easy to lift out and haul around on a trailer. In summers past, we have also taken her out on the lakes Pyhäjärvi and Längelmävesi and elsewhere in the Pirkanmaa region. This year, however, we have stuck to Näsijärvi so far.
- We often go out to some peaceful island, where you can go swimming and let the dog run around freely. With our friends we have visited an island called Pero, maintained by the City of Tampere. It is nice to go to a sauna and have a picnic in the middle of the lake.
- This summer we have taken the boat out a couple of times a week. In the summer, it is nice to hit the water even after a workday. Last year, when the summer was blazing hot, we took to the water most every day.
 
Why did you choose this particular boat?
- I wanted a boat you can get around quickly on, yet with a reasonably moderate fuel consumption. From a woman's point of view, beauty also matters a lot. Yamarin's sleek design caught my eye. I also had a look at other similar boats, but Yamarin trumped them all. I had already dreamt of my own Yamarin long before the actual purchase.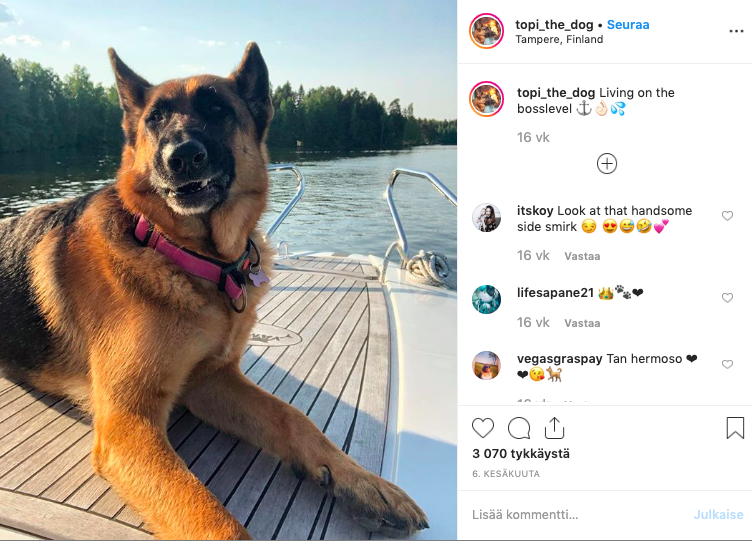 - Being a dog owner, I consider it important for our canine friend Topi to be able to move around effortlessly in the boat and embark and disembark it via the bow. It would be cumbersome having to lift such a big dog in and out. Topi truly enjoys being onboard and is always happy to come along.
What is best in boating?
- My childhood family always had a boat, and therefore I have gone boating ever since a little girl and grown accustomed to it. I love spending time on the water, even when I'm not really going anywhere in particular.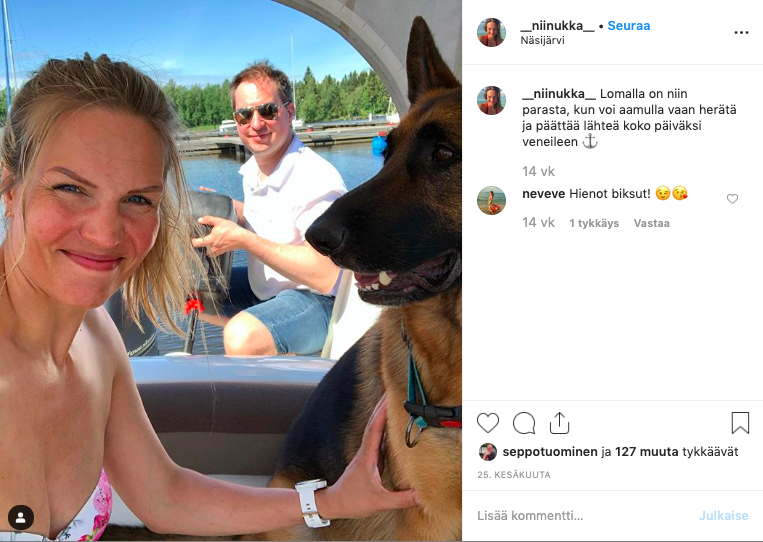 The photos originally appear on the Instagram accounts of Nina  (@__niinukka__) and Topi (@topi_the_dog)
The story was originally published in October 2019.