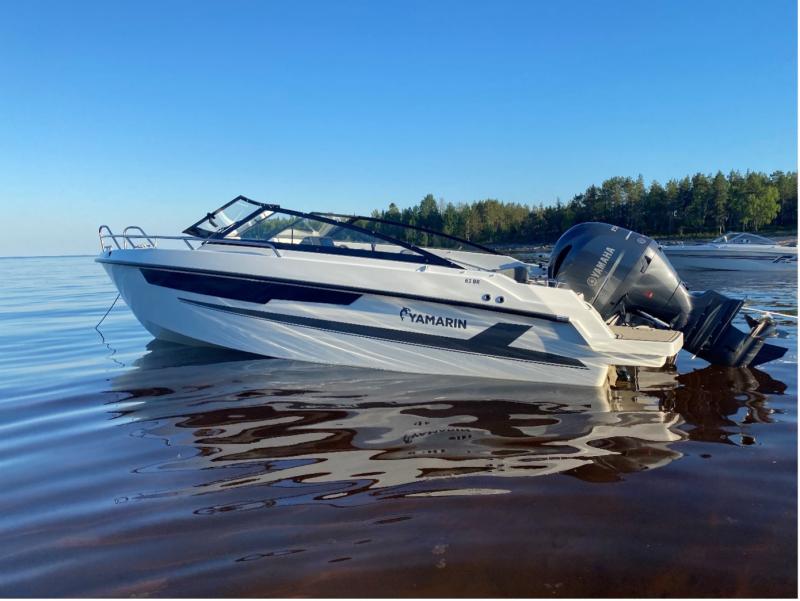 Buying a boat has gotten really popular in recent summers, as most of us have spent our vacation closer to home. For many, the choice of boat is not so important, it is rather the experiences that boat ownership offers that are the crucial thing. For Roger Larsson from Kalix, that's not really the case. For him, there are no alternatives, Yamarin is the one and only choice. "Yamarin plus Yamaha, there's nothing else that beats that combination," Roger says, smiling.
Roger has always had a great interest in boats and for many years he has owned several smaller open fishing boats. Before he decided to buy his first Yamarin, he read many boat tests and test-drove a variety of boat models. Roger is meticulous and, according to himself, on the verge of nerdy in his evaluations. He likes design, smart details and above all good driving characteristics, which made him quite quickly hooked on the Yamarin 64 DC. 
So, Roger's first Yamarin became a 64 DC with a Yamaha V6 engine with 200 hp. "That boat performed incredibly well; it had a fantastic hull that made it possible to drive fast even in a slightly rougher seas." says Roger. These characteristics led Roger, together with his wife and another couple, without much thought, to take their boats and cross the Gulf of Bothnia over to Finnish Oulu, a distance over 150 nautical miles round trip. Once there, they realized they would not make it back again without refueling first. The only problem was that they did not have a debit card that worked in Finland. It took a while, but then a kind Finnish man helped them with the payment. "The fact that the Q-stock festival took place in Oulu at the same time made the whole adventure a little extra fun." laughs Roger.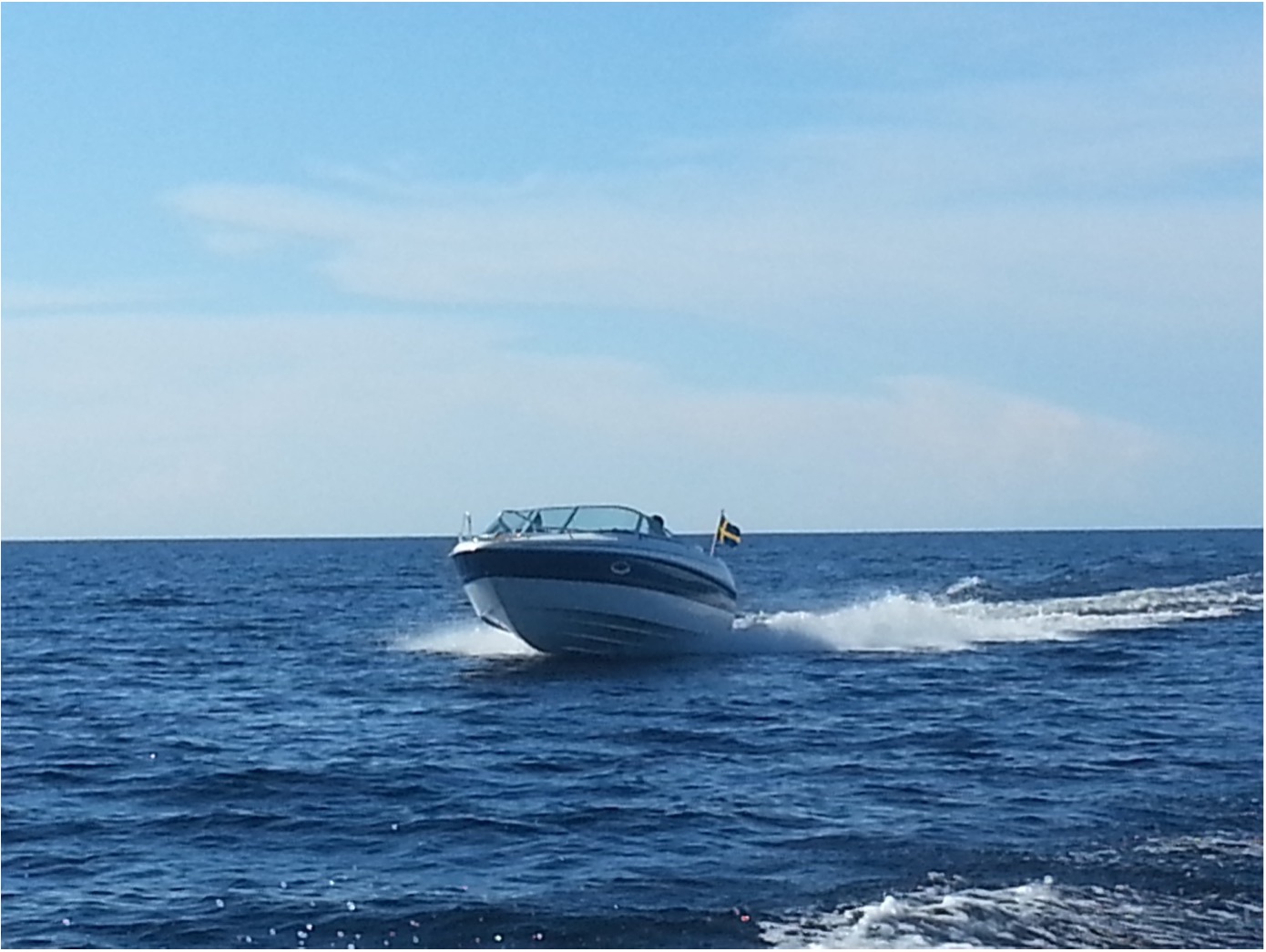 On the way to Oulu.
Roger has two children, to whom he was not happy to lend his precious boat, so he bought another boat that was more suitable for them. A Yamarin 4210, which he found at the Finnish equivalent of Blocket and which he drove over 800 km one way to pick up in Helsinki.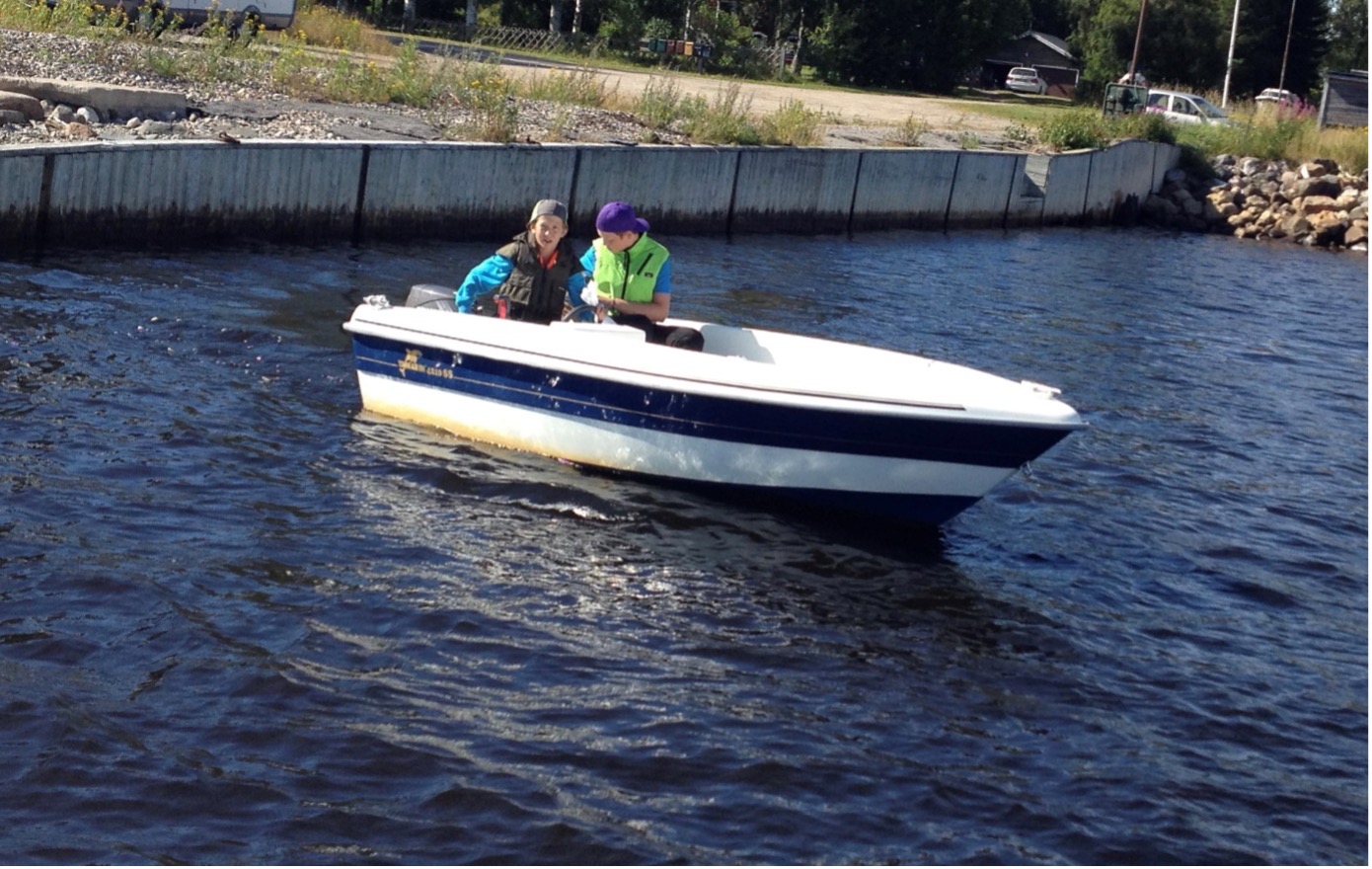 The two boys in their boat.
One of Roger's friends was thinking of buying a boat and he was looking at other brands, but after a ride with Roger in his Yamarin 64 DC, he became convinced and finally bought a Yamarin 6420 with a Yamaha with 150 hp.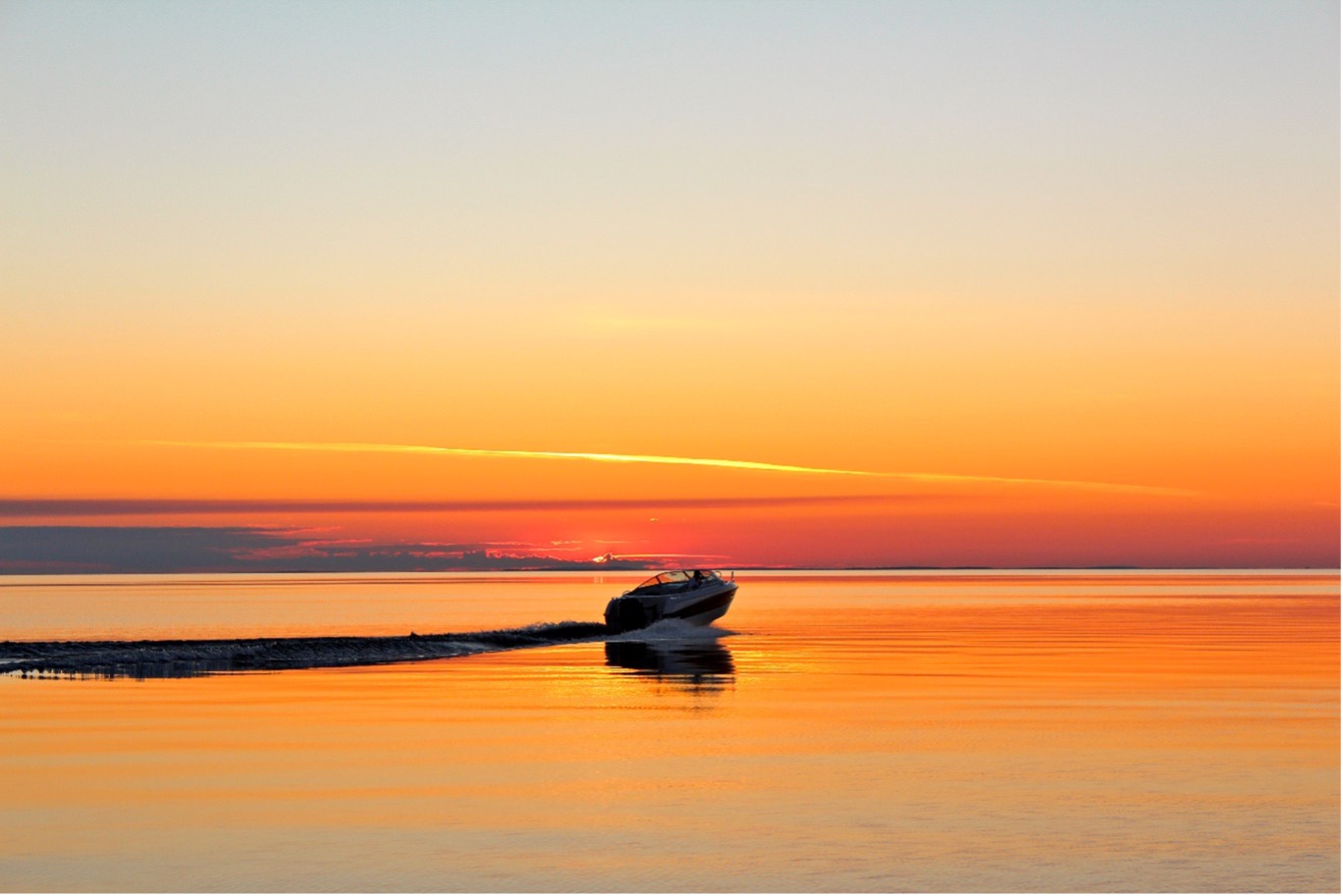 Another nice story is that the daughter of one of Roger's friends won the school's photo contest with the above image of Roger's 64 DC, and that image still hangs in the school's large auditorium.
In 2015, during a trip to Finnish Tornio, Roger spotted a Yamarin 64 BR Cross in a window of a boat shop. It was a weekend, and the store was closed, but Roger had made up his mind. It was time for a new boat. So, the first thing Roger did as soon as it became Monday was to get in the car and go back to the store to buy the boat. "When I buy a boat, it's like I'm marrying the stuff," Roger says with a twinkle in his eye, but at the same time serious. "I don't know how many hours I spent polishing the hull of that boat. I wanted it to be shiny clean, even though the idea is that it should be a maintenance-free aluminum hull."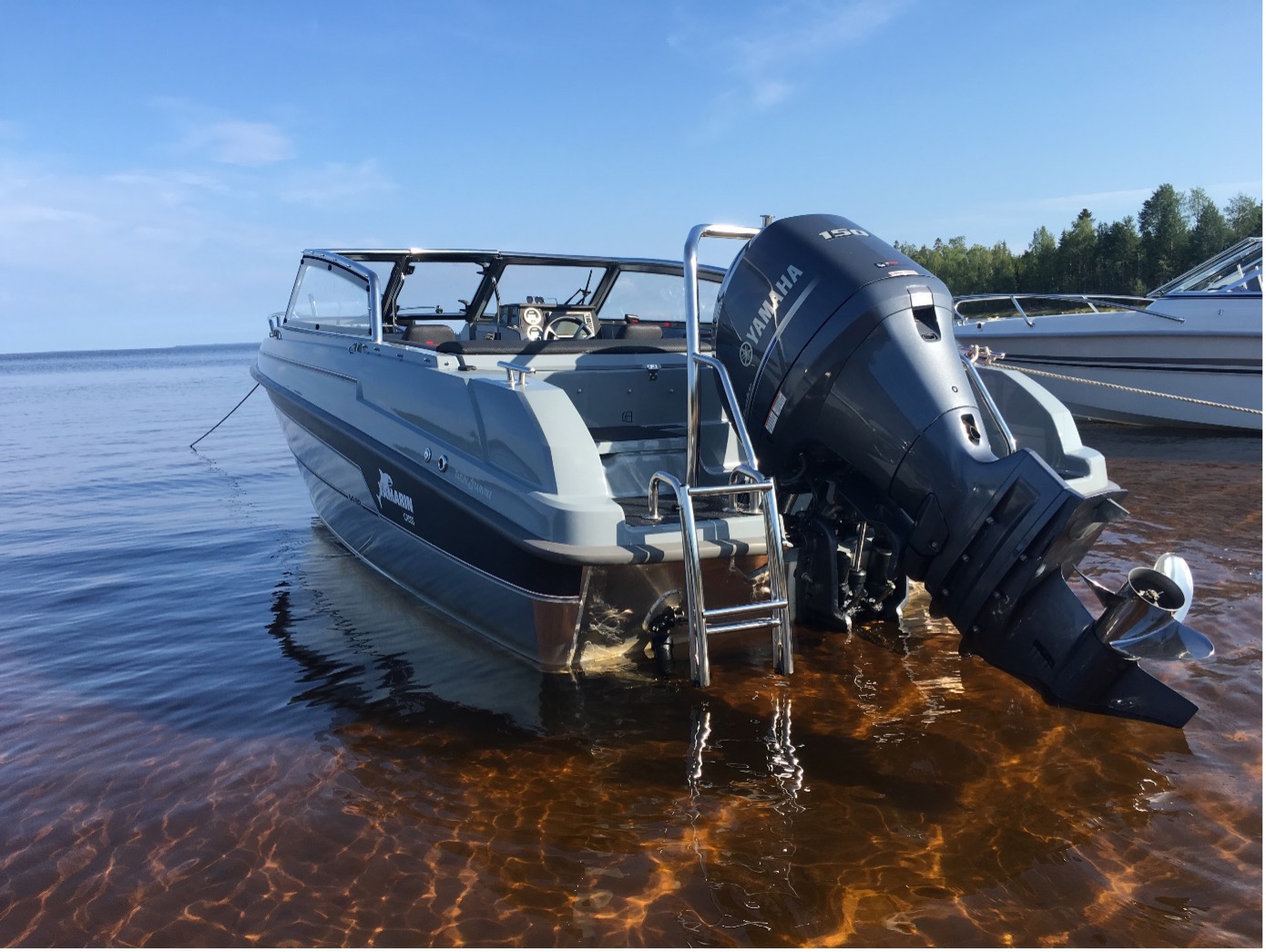 Yamarin 64 BR Cross with a Yamaha 150 hk.
After a few years, Roger took a break from boat ownership and bought a jet ski instead. "A Yamaha of course, I have everything from Yamaha – from musical instruments to engines and generators. The only thing I don't have yet, is a Yamaha logo tattooed on my upper arm." Roger jokes. Roger thinks it was a lot of fun with the jet ski and it worked well to go out with to swim and sunbathe. "However, when we were going to transport ourselves somewhere, my wife arrived dry and nice, while I who usually drove arrived completely wet." Roger laughs.
As a result, it was again time for a new boat. Roger now decided on a brand new Yamarin 63 BR with a Yamaha engine of 150 hp. The 63 BR follows Yamarin's latest look and design. "I had a bit of a hard time with the bow at first, but you kind of get used to it and now I think it's really nice and looks modern," Roger says. 
It has been quite hard to find a boat to buy this year since the demand for boats has been so great. That's why Roger was particularly pleased when he found his Yamarin 63 BR at the Yamaha Center in Luleå. "They've been very nice and it's good to have a retailer nearby where you can get the help you need," Roger says.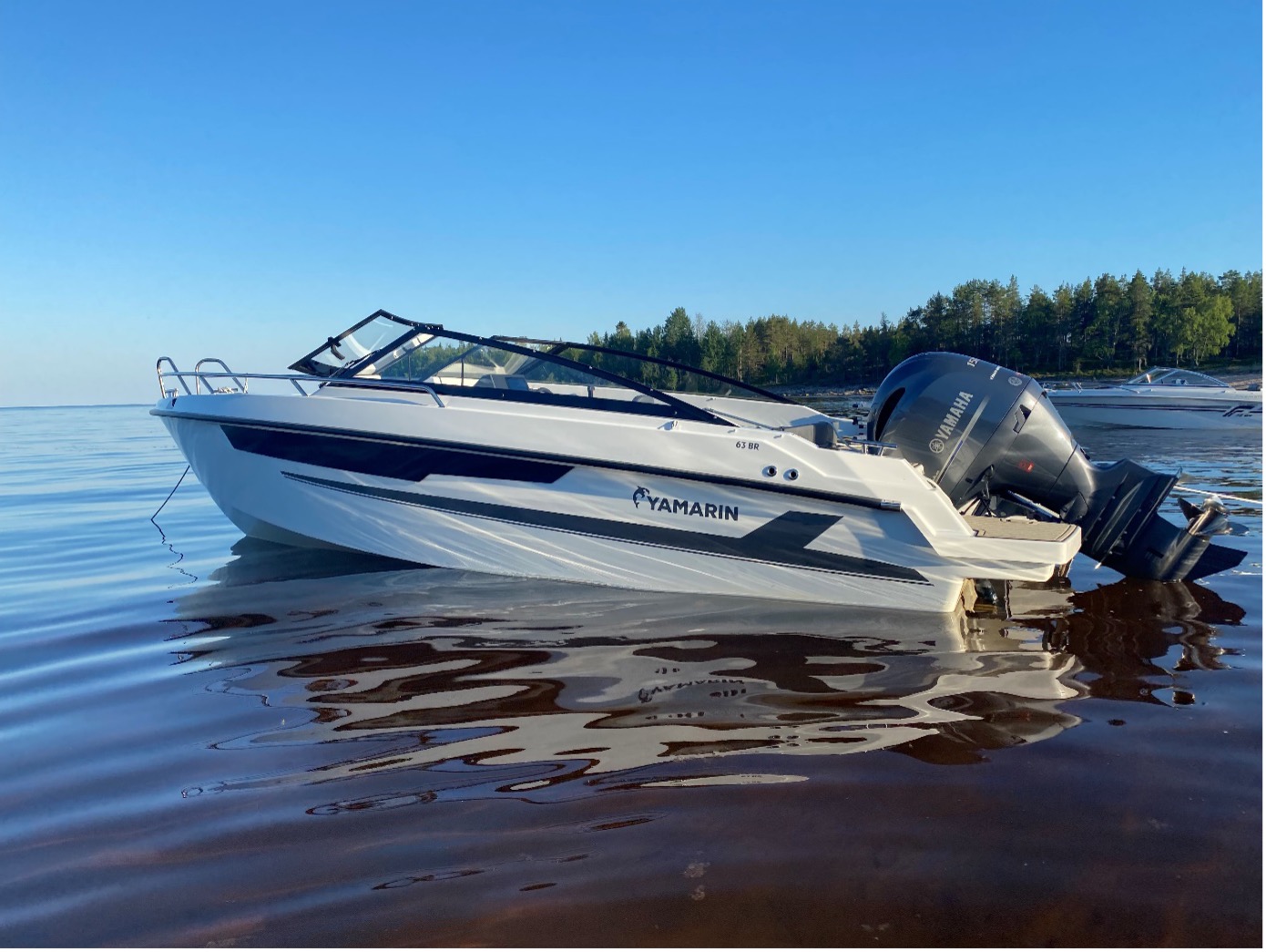 Yamarin 63 BR
Roger has a 19-inch propeller on the engine and the boat reaches a top speed of 44 knots, he will also try a 21-inch propeller to see if the boat gets up to higher speeds and if the fuel economy can get even better. The boat has a nice and pleasant soft deck and more new details that Roger has discovered and likes are; there are now 12-volt and USB sockets, there are several good places for coolers, the sofa group is really nice and you reach the lovely bathing platform very easily without having to step on the cushions, the anchor box in the foreground has more room, the driver's seat is comfortable and there is now a small hole in the bottom of the cup holders so no water or spillage stays. As mentioned before, the details play a big part. But if you ask Roger what his most important demands for a boat are, the answer is "Number 1 is the hull and the handling characteristics of the boat, it should be undramatic to handle and perform well in rough seas. Then, of course, it should look good as well as being simple and comfortable to be in." 
A normal day at sea for Roger and his family and friends is very much about enjoying life, sunbathing, swimming, dining, and of course just driving the boat. Roger compares the Yamarin 63 BR to a go-kart and thinks the boat feels "racy" and runs better in the water compared to the 64 BR Cross he had before. There is a nice archipelago to explore outside Kalix and Haparanda, where also the latest season of the TV show, Robinson, was filmed. "We've visited both islands where Team South and Team North were living, which makes it extra fun," Roger says cheerfully.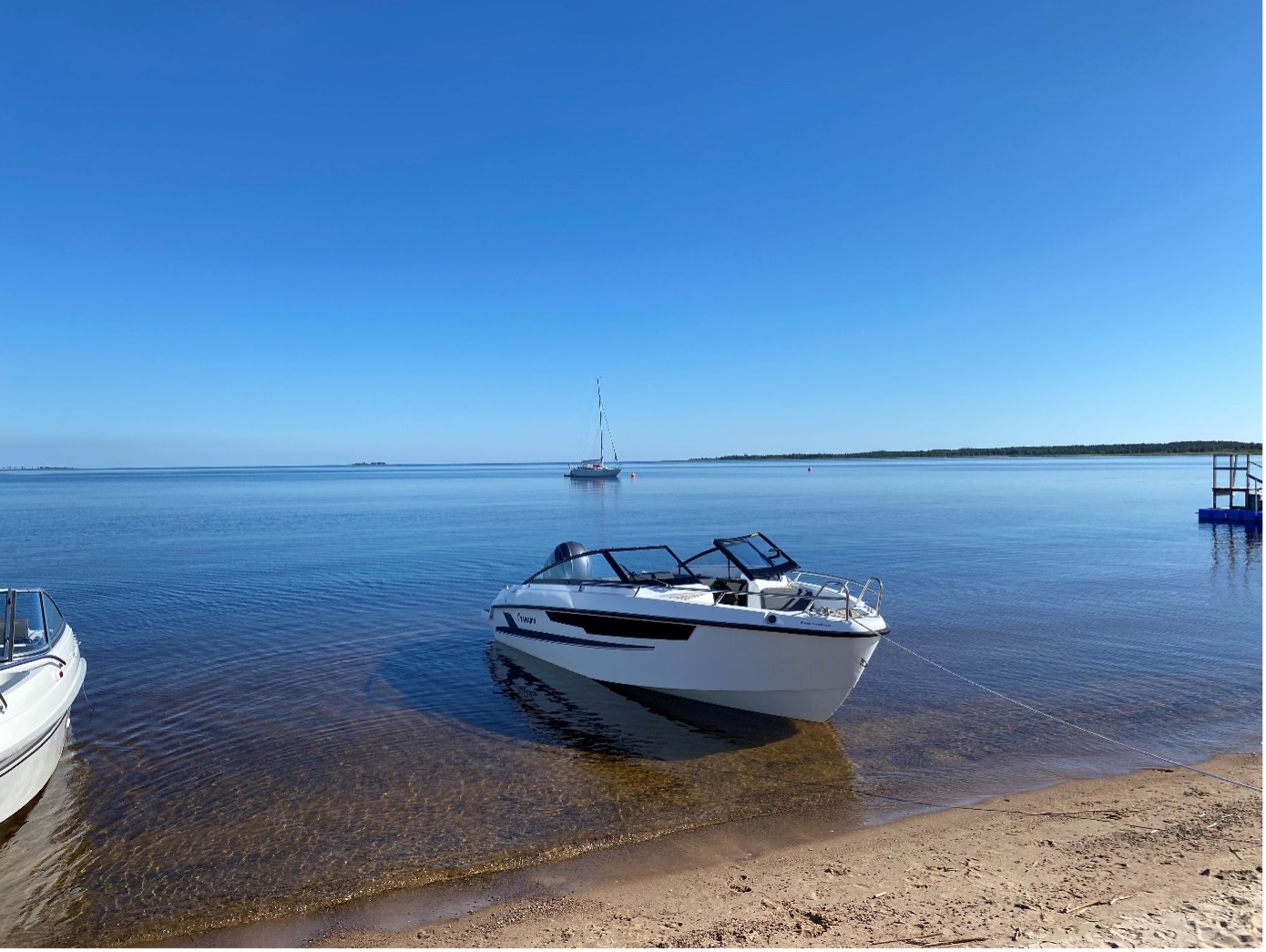 Roger has also started a Facebook group called "Vi som gillar Yamarin" (We, who like Yamarin), the group is becoming more and more popular and today it has over 1600 members.  The primary purpose of the group is to inspire and share experiences with like-minded people. It is also a forum where it is possible to get help and answers to questions about Yamarin in particular but also boating in general. The group maintains a good tone and there is no acceptance for mean posts or comments. "It should be cool, everyone should feel welcome, and no question should feel too stupid to ask," Roger says.  
During the winter, Roger and his friend store their Yamarins in a house on the friend's premises, which they now call their "Yamarin center". But still, there is a long time until winter, and there are many nice summer days left to enjoy. Although Roger can't help but wonder if there will be any news from Yamarin in the fall. "Maybe there will be a new boat in the 6-7 meter class with a Yamaha V6 engine, and then I might have to buy one of those," says Roger and laughs.