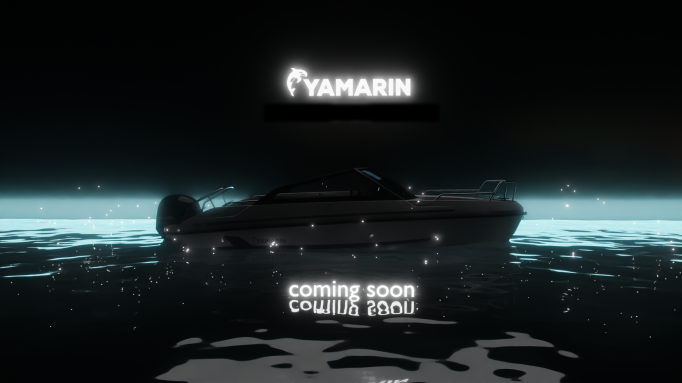 Yamarin focuses on presenting the popular daycruiser range at the boot 2023 boat show in Germany, which opens the boating world's spring season in January. In addition, the brand new Yamarin bowrider in the popular six-metre size category, will be seen for the first time at the fair.
Boot 2023, one of the world's largest boating and water sports events, will open at the Düsseldorf exhibition centre on Saturday, January 21, and the exhibition will continue until January 29. This year there are 1,500 exhibitors in 16 halls. The boot Düsseldorf is organised for the 54th time.
Yamarin boats can be found at the boot 2023 in hall 4, stand B20.
Yamarin at the boot 2023
Yamarin 88 DC + Yamaha XTO425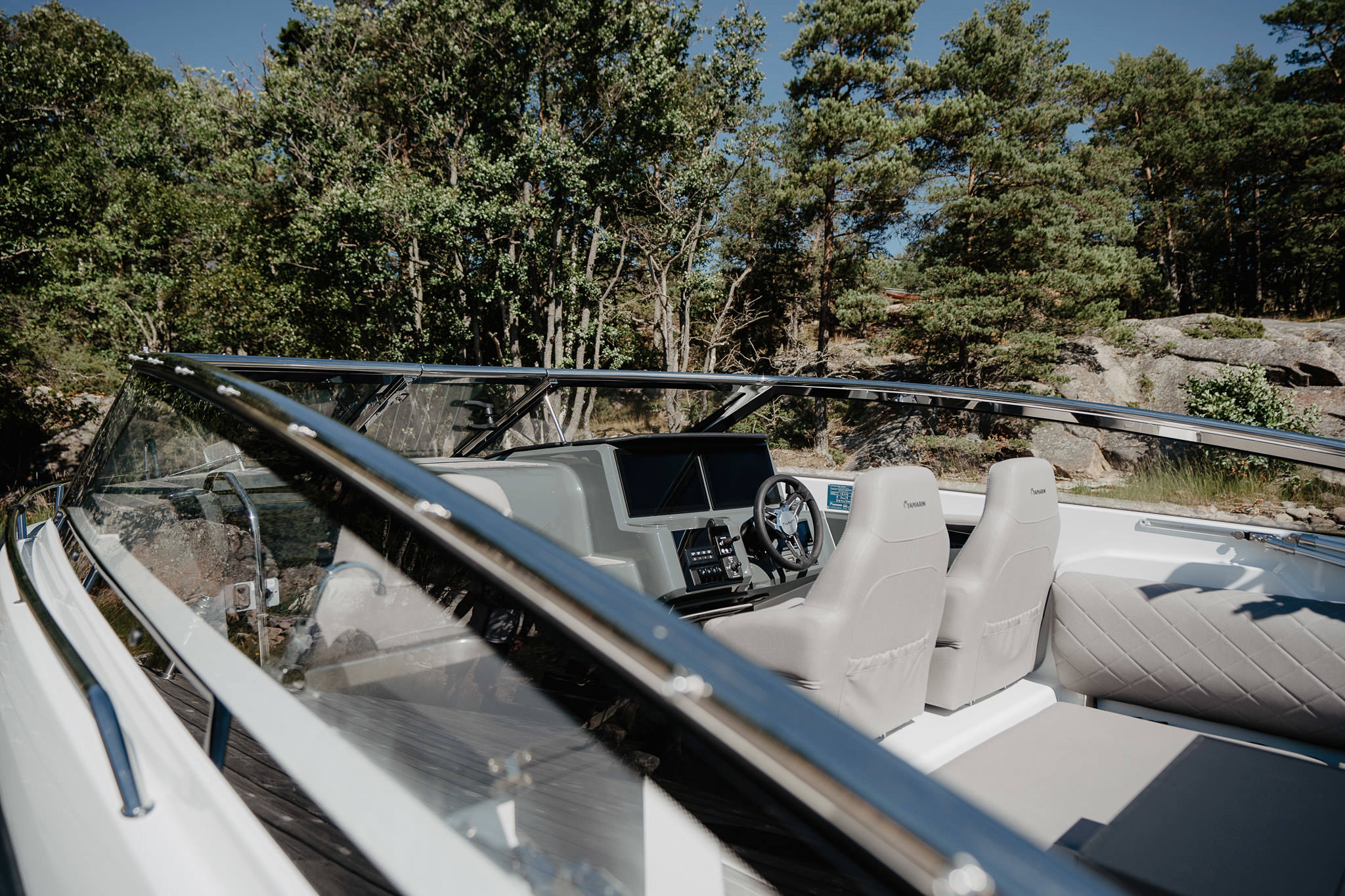 The flagship of Yamarin's highly popular daycruiser collection is the almost 9 meter long Yamarin 88 DC. The boat combines timeless design with social usability. The two cabins with their own entrances and the large open space offer everything you need for relaxing and enjoying your time on the water. The standard equipment provides everything you need for a relaxing trip and safe navigation, even in challenging waterways. Standard equipment also includes a fresh water system, a stove, an electric toilet with a septic tank, openable hull windows, a twin battery system and deck and cabin lighting. 
Read more: Yamarin 88 DC  
Yamarin 67 DC + Yamaha F250XSB2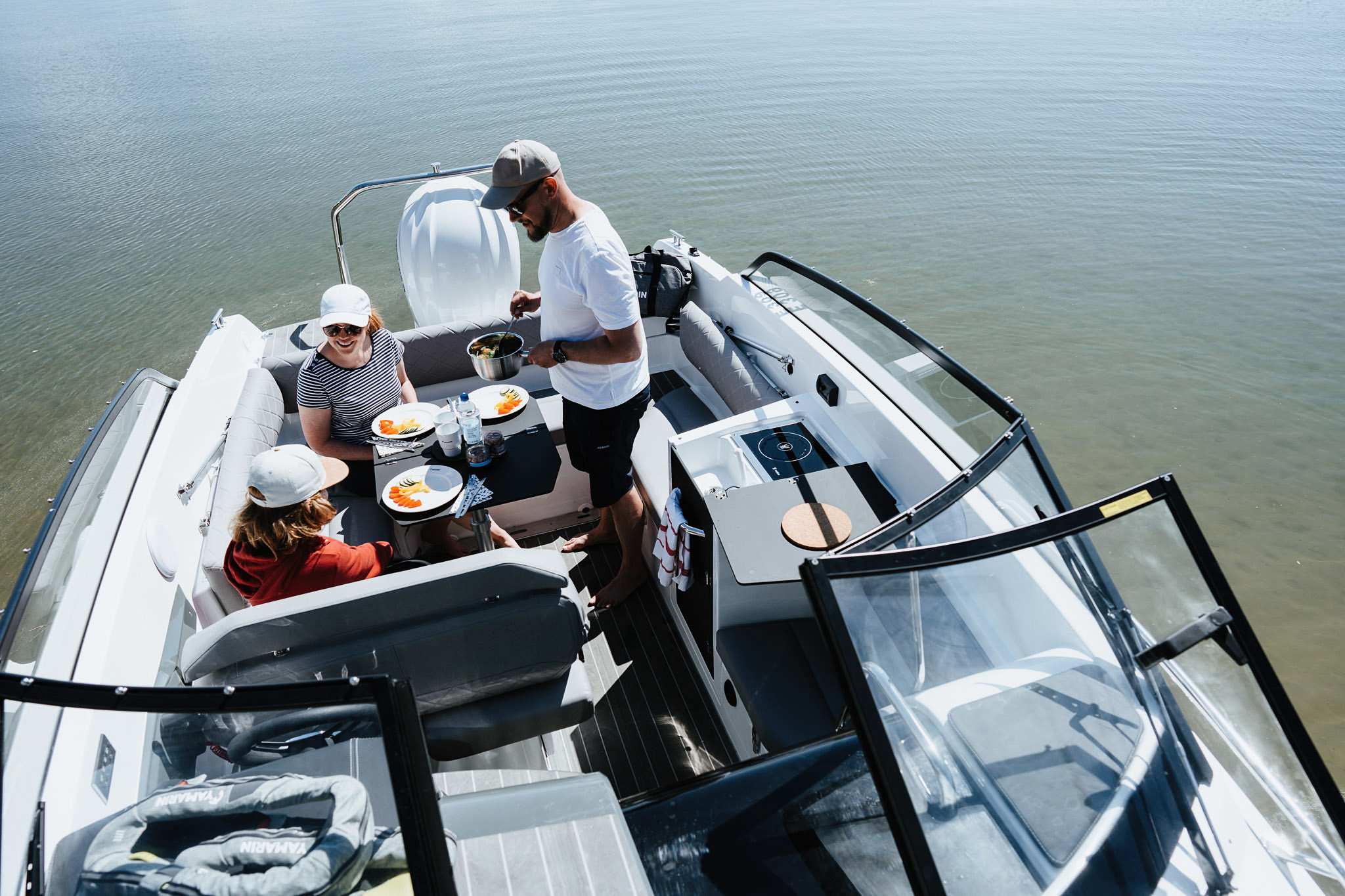 The new functional and stylish new Yamarin 67 DC is ideal as a daycruiser for entertaining family and friends with equipment and features from larger day cruisers that put the new model at the top of its class. There is a comfortable U-shaped sofa in the aft, and the driver's twin seat with a flip backrest that can be rotated fully to create a pleasant socialising area for up to seven persons. The cabin features a sliding door, and the large hull windows and roof hatch fill the cabin with natural light. The cabin is ideal for sleeping overnight, as a nap space for kids and for storing luggage. 
Read more: Yamarin 67 DC  
Yamarin 63 DC + Yamaha F150 XCA2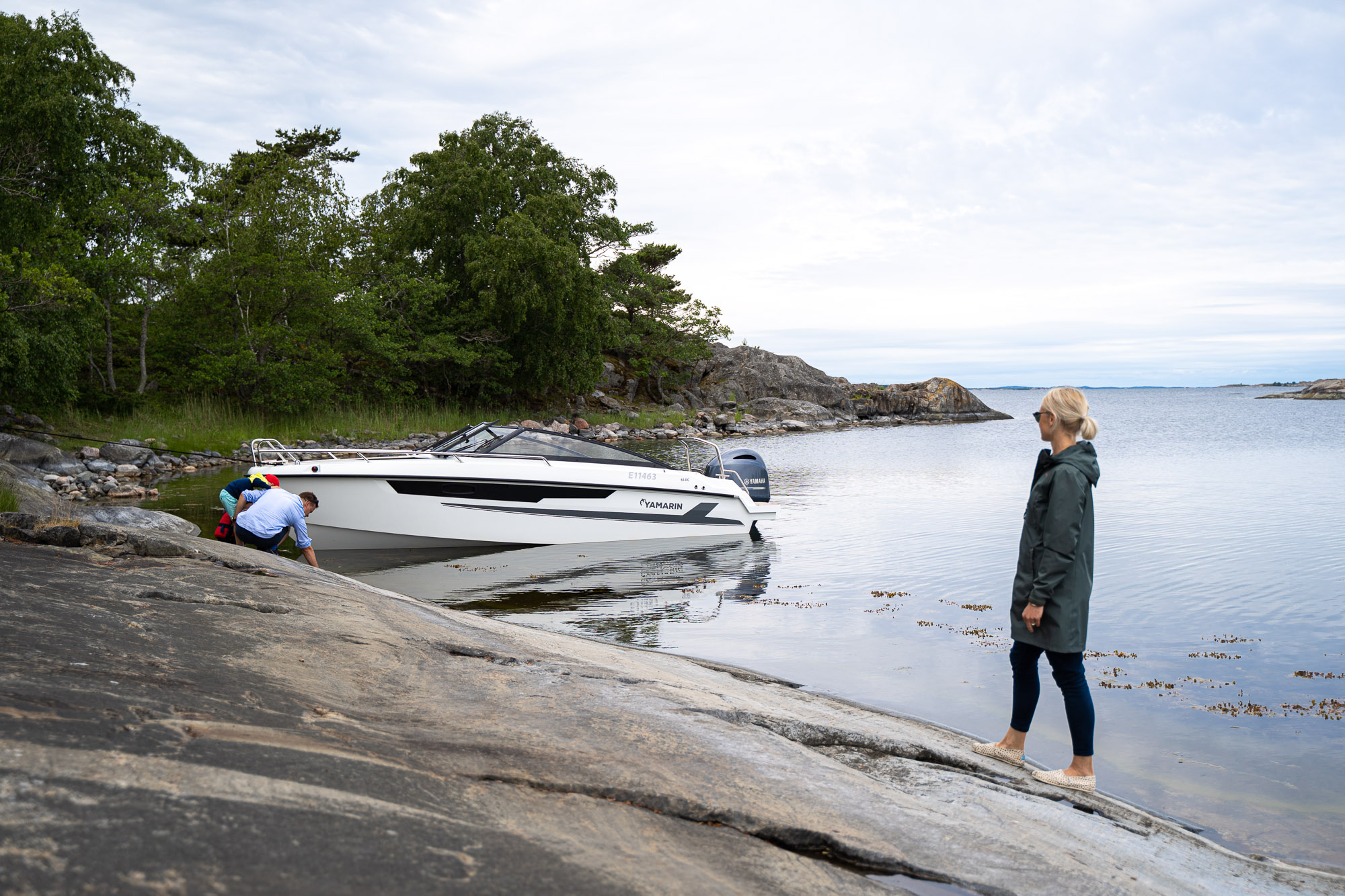 The Yamarin 63 Daycruiser is an excellent choice for summer days for the entire family. The open area is sleek and allows people to move around with ease. The boat offers excellent conditions for relaxing together, as the open area can be effortlessly converted into a six-person lounge by simply turning the front seats around. The bow cabin of the Yamarin 63 DC has berths for two and stowage for luggage. 
Read more: Yamarin 63 DC
Yamarin´s new bowrider 
Yamarin's new model for the 2023 season is a modern and stylish bow rider in the six-metre size class. The new model will be presented for the first time on Saturday, January 21 in Düsseldorf.
boot Düsseldorf 2023
21-29 January 2023
Opening hours for visitors 10:00 a.m. - 6:00 p.m. daily