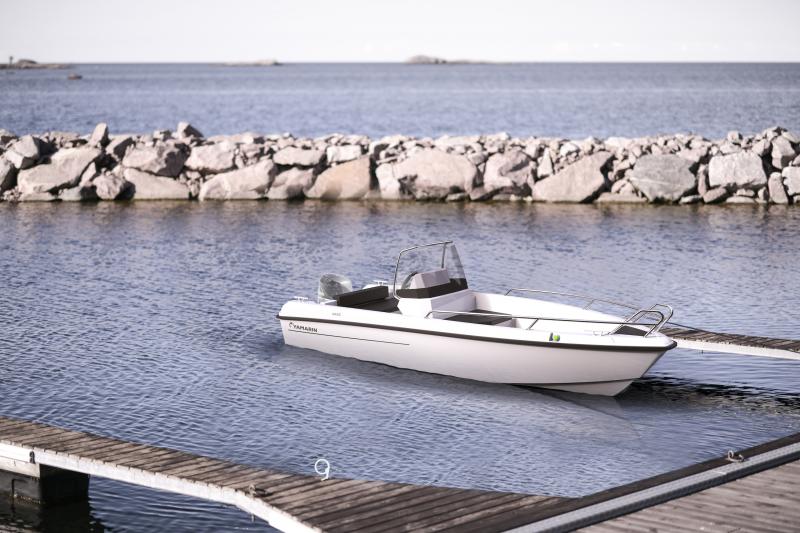 The Yamarin 46 Side Console, a handy all-round leisure boat, is the third new model in the Yamarin line-up for the 2019 season, following the introduction of the 88 Day Cruiser and the 63 Bow Rider last autumn.

The smallest of the new Yamarin models introduced for the 2019 season, the Yamarin 46 SC is a practical leisure boat and a true all-rounder that is also safe to use.
"The Yamarin 46 SC is a functional and stylish boat in every way, and its excellent handling characteristics guarantee a safe ride in any weather," says Anders Kurtén who heads the development of Yamarin boats for the manufacturer Inha Works Ltd.
With a length of over four and a half metres, the Yamarin 46 SC is safe and easy to handle, making it an excellent choice as an entry-level model. The boat is easy and effortless to access, and the sturdy bow railings extending along the sides add to safety in boarding and disembarking.
The well-designed space solution provides plenty of room in the bow area, which comes in handy particularly when fishing or carrying supplies. The boat also features plenty of storage space under the long bow seat, the bench seat in front of the console and the aft bench seat.
Both the helmsman and co-driver enjoy the ride on comfortable seating, protected by the windscreen. The standard features of the new boat model include bow railings, aft bench seat cushions and backrest cushions. The optional accessories include bow seating cushions, aft canvas, aft side railings and mooring cover.
Specifications:
Length 4,65 m
Beam 1,85 m
Weight approx. 411 kg
Number of persons 5
Recommended engine rating: 30–50 hp