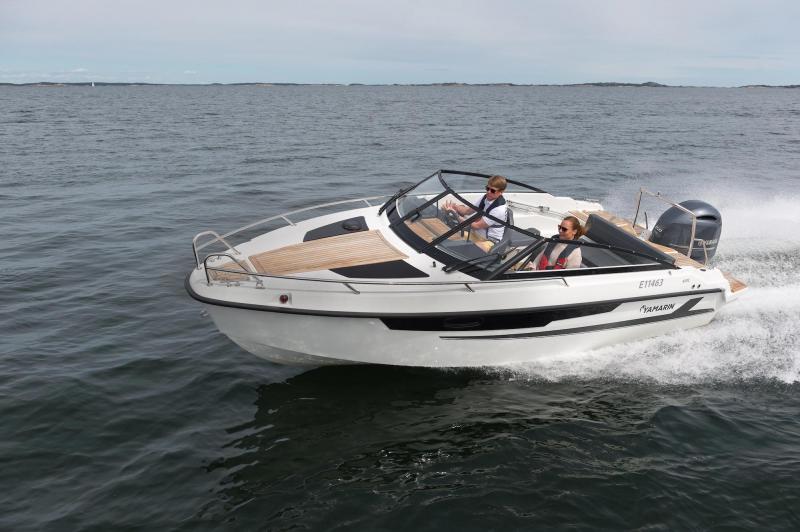 Welcome to the Düsseldorf Boat Show 18th – 26th January. At the hall 3, booth C90 we present three popular daycruiser models: our 2020 novelty, Yamarin 63 DC, the flagship of our daycruiser line-up, the Yamarin 88 DC as well as the favourite Yamarin 68 DC.

Yamarin 63 Day Cruiser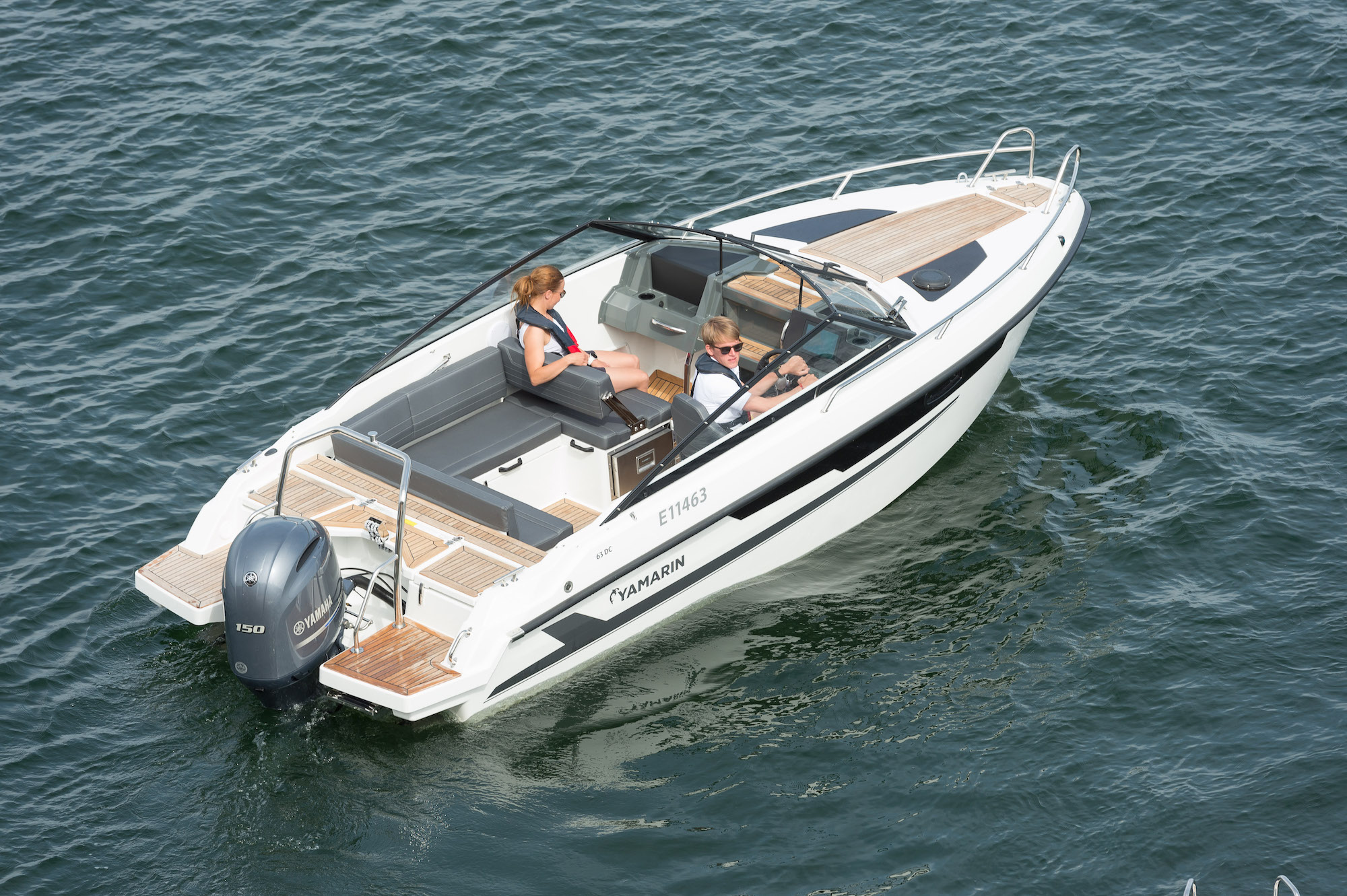 The new Yamarin 63 DC is an excellent choice for summer days for the entire family. The completely new hull design of the Yamarin 63 DC for the 2020 season is a wonderful combination of driving comfort and care-free recreation with family and friends. Due to the new hull design, the handling characteristics of the boat have been further improved and more space has been created in the cabin without forgetting the modern appearance of the boat.
The open area of the new Yamarin 63 DC is sleek and allows people to move around with ease. The boat offers excellent conditions for relaxing together, as the open area can be effortlessly converted into a six-person lounge by simply turning the front seats around.
The exceptionally functional open area, first-class handling characteristics, the Yamarin Q system and many other practical and comfort-adding details make the Yamarin 63 DC a perfect choice for fun summer days on the water.
Yamarin 88 Day Cruiser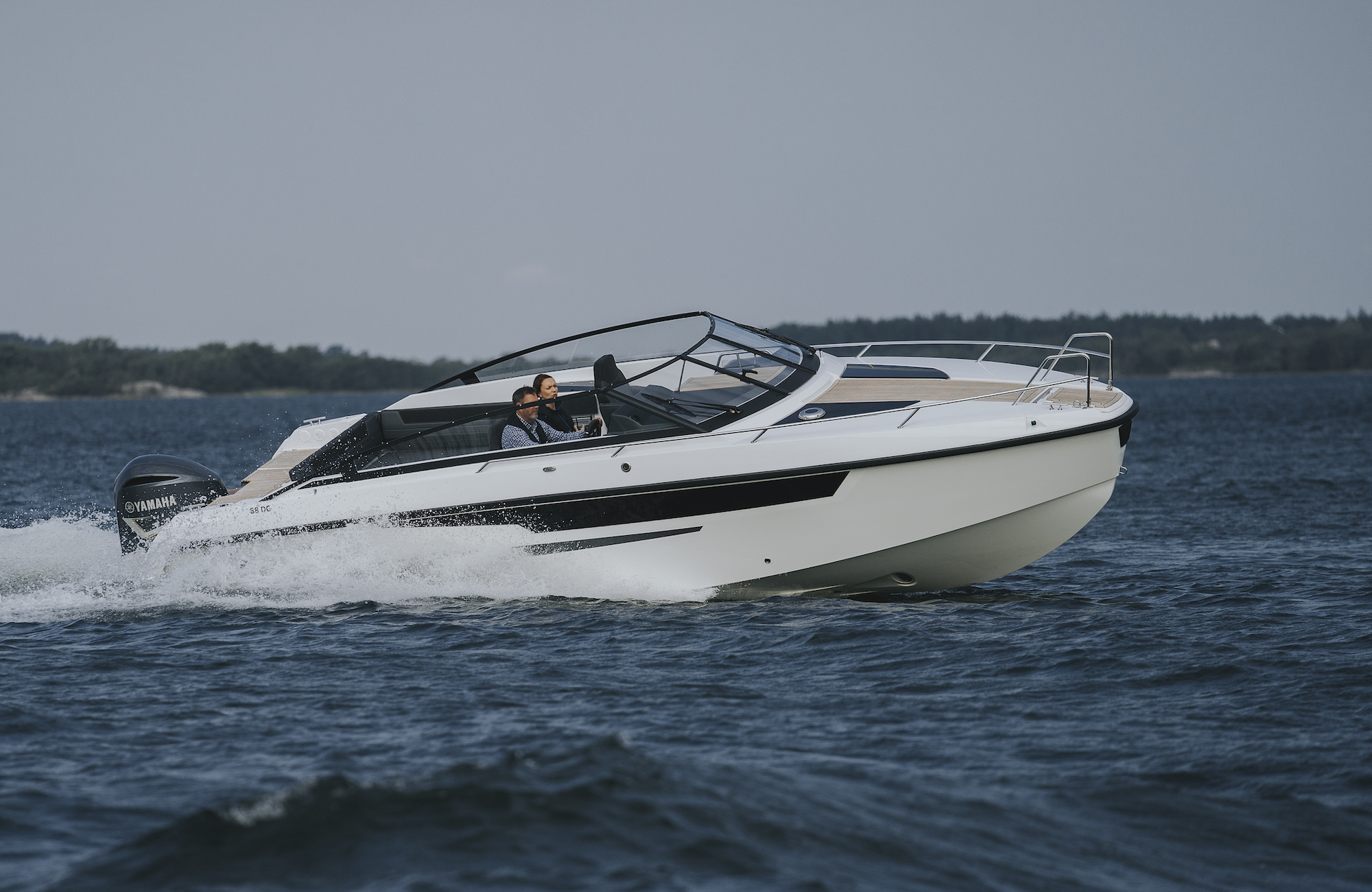 Yamarin 88 DC is aimed at boaters who enjoy spending time on the water with family and friends and appreciate social usability, elegant appearance and excellent handling characteristics. At almost nine metres long, the Yamarin 88 Day Cruiser offers a comfortable boat ride for 12 people and sleeps up to five persons in its two cabins.
The handling characteristics of the Yamarin 88 DC will please even the very demanding helmsmen. The boat feels stable also at higher speeds and rougher weather. The Yamarin 88 DC's maximum engine rating is the Yamaha F350 V8 that produces a top speed of over 45 knots.
A 16-inch Yamarin Q smart display is located conveniently right in front of the helmsman. The Yamarin Q is a multi-functional on-board computer and infotainment system that combines the boat's instruments, electronic charts, operating manuals and management of many different accessories onto a single touchscreen that is clear to read and easy to use.
Yamarin 68 Day Cruiser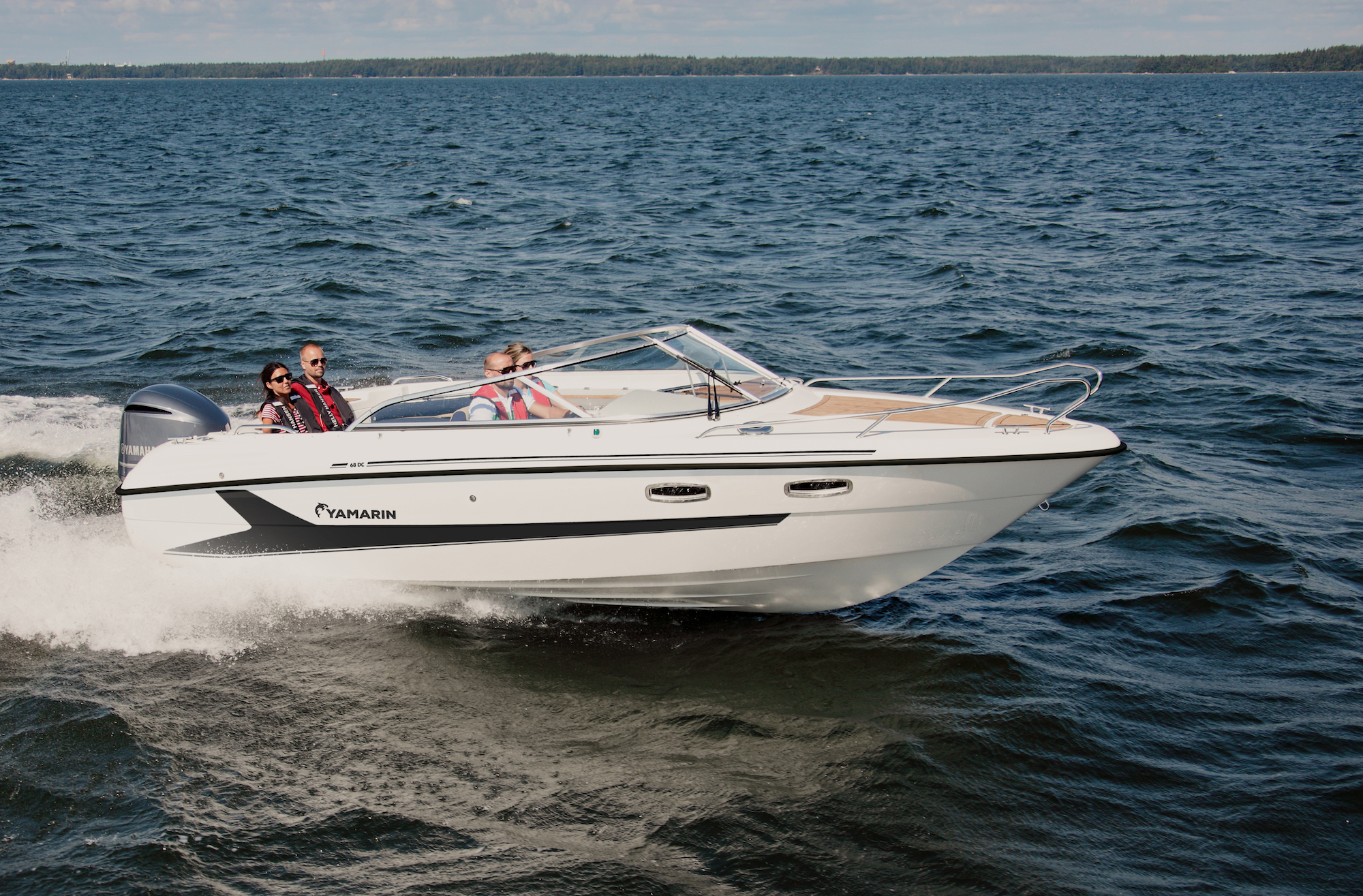 The Yamarin 68 DC is the favourite in our Day Cruiser range for larger families and groups. This beauty represents the best in its size class in terms of handling, safety, and ample open space. If you are looking for a boat that combines excellent handling characteristics with details that increase travel comfort, then look no further: the 68 DC turns your dream summer into a reality.
The world's largest watersports trade fair, Boot Düsseldorf, gathers together almost 250 000 visitors from 90 countries with 2000 exhibitors from 70 countries. The boat show is open January 18th – 26th daily from 10 am to 6 pm. 
See you in Düsseldorf!