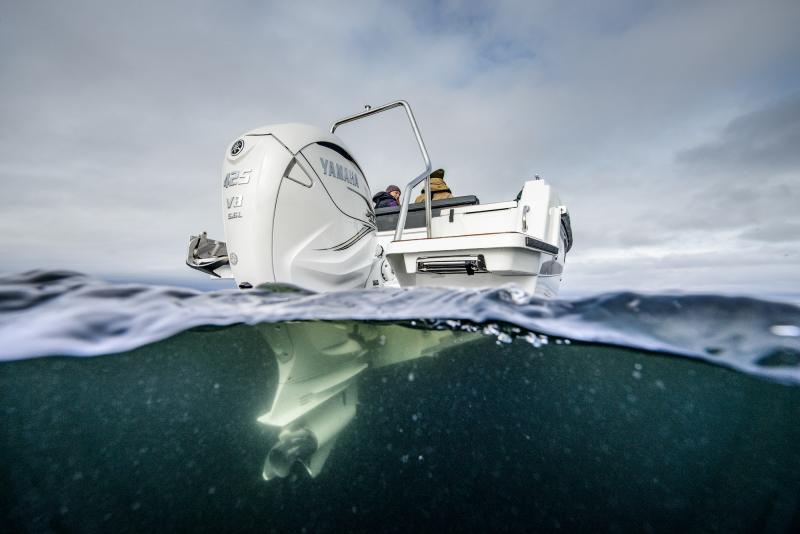 Yamarin is offering a Premium version of its flagship model, the 88 DC day cruiser, for the 2020 boating season.
Launched last year as the flagship day cruiser model, the Yamarin 88 DC is available for the 2020 season in a stylish Premium version. Visually, the Premium version stands out from the Standard version with its stainless steel windshield frame and a pair of large 16-inch displays in the driver's console. The two Yamarin Q smart displays enable the helmsman to view simultaneously a full-scale electronic chart on one screen and just the key engine data, for example, on the other. 
The luxury of the Premium version can be seen especially inside the cabin, where the wardrobe, the WC door and doorframe, the shelf behind the bed, the back of the mirrors, and the storage boxes are all wood. The mattresses in the Premium version of the Yamarin 88 DC come standard in sahara brown, and grey mattresses can also be specified.
Yamarin 88 DC now available with the Yamaha XF425 XTO Offshore outboard
The maximum engine rating for the Yamarin 88 DC has been increased to 425 horsepower, allowing customers to specify the new Yamaha XTO V8 outboard on both Standard and Premium versions. The maximum speed with the Yamaha XTO is close to 50 knots.