Welcome to the 50th Düsseldorf Boat Show. At the Yamaha stand 10E22 we present the new flagship of day cruiser boats, the Yamarin 88 DC as well as the popular day cruiser models 79 DC and 65 DC.

Yamarin 88 Day Cruiser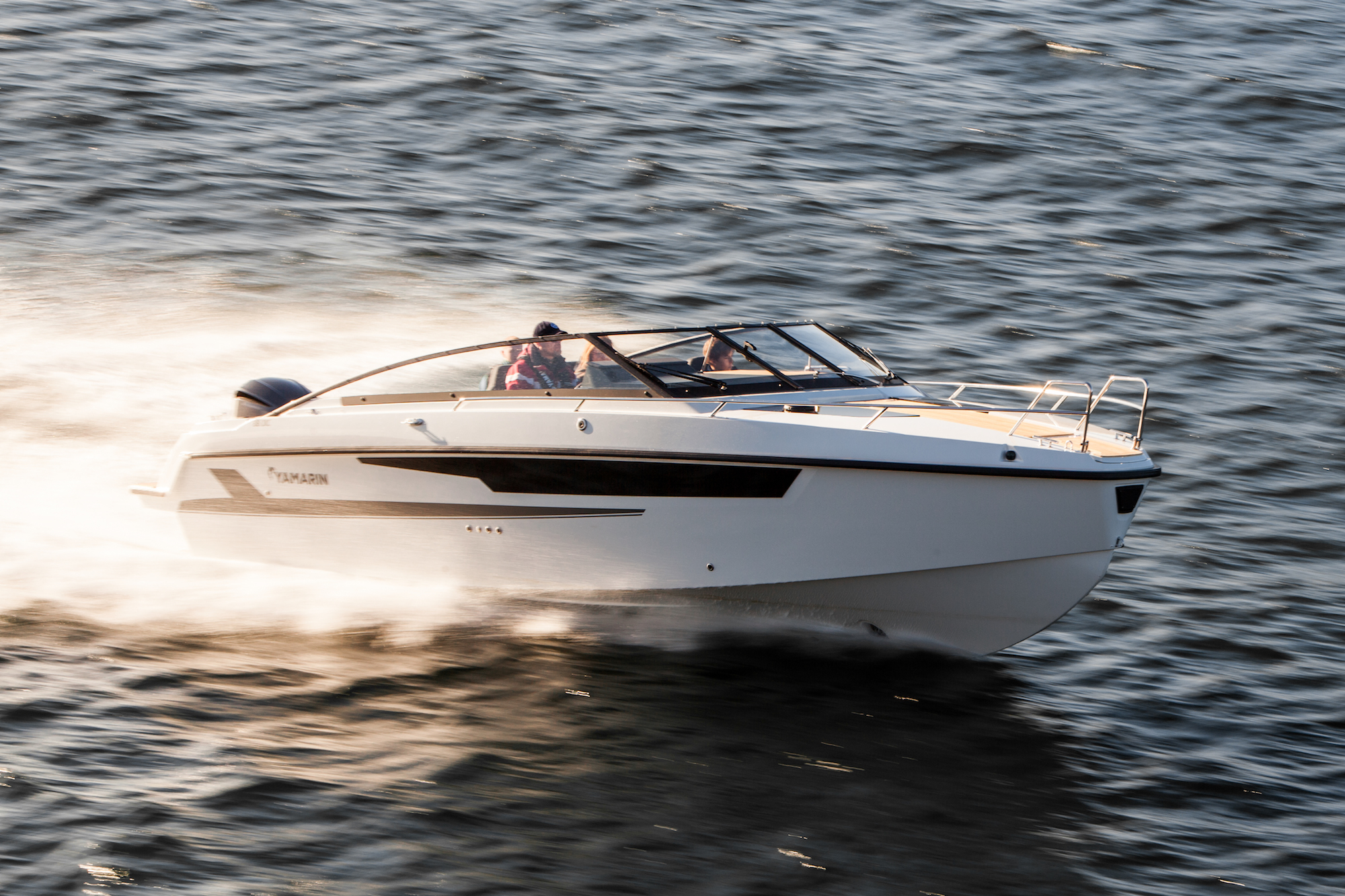 The much-anticipated new Yamarin 88 DC is aimed at boaters who enjoy spending time on the water with family and friends and appreciate social usability, elegant appearance and excellent handling characteristics.
At almost nine metres long, the Yamarin 88 Day Cruiser offers a comfortable boat ride for 12 people and sleeps up to five persons in its two cabins.
The handling characteristics of the Yamarin 88 DC will please even the very demanding helmsmen. The boat feels stable also at higher speeds and rougher weather. The Yamarin 88 DC's maximum engine rating is the Yamaha F350 V8 that produces a top speed of over 45 knots.
A 16-inch Yamarin Q smart display is located conveniently right in front of the helmsman. The Yamarin Q is a multi-functional on-board computer and infotainment system that combines the boat's instruments, electronic charts, operating manuals and management of many different accessories onto a single touchscreen that is clear to read and easy to use. The various engine data from Yamaha outboards are also seamlessly integrated onto the smart display for easy viewing.
Yamarin 79 Day Cruiser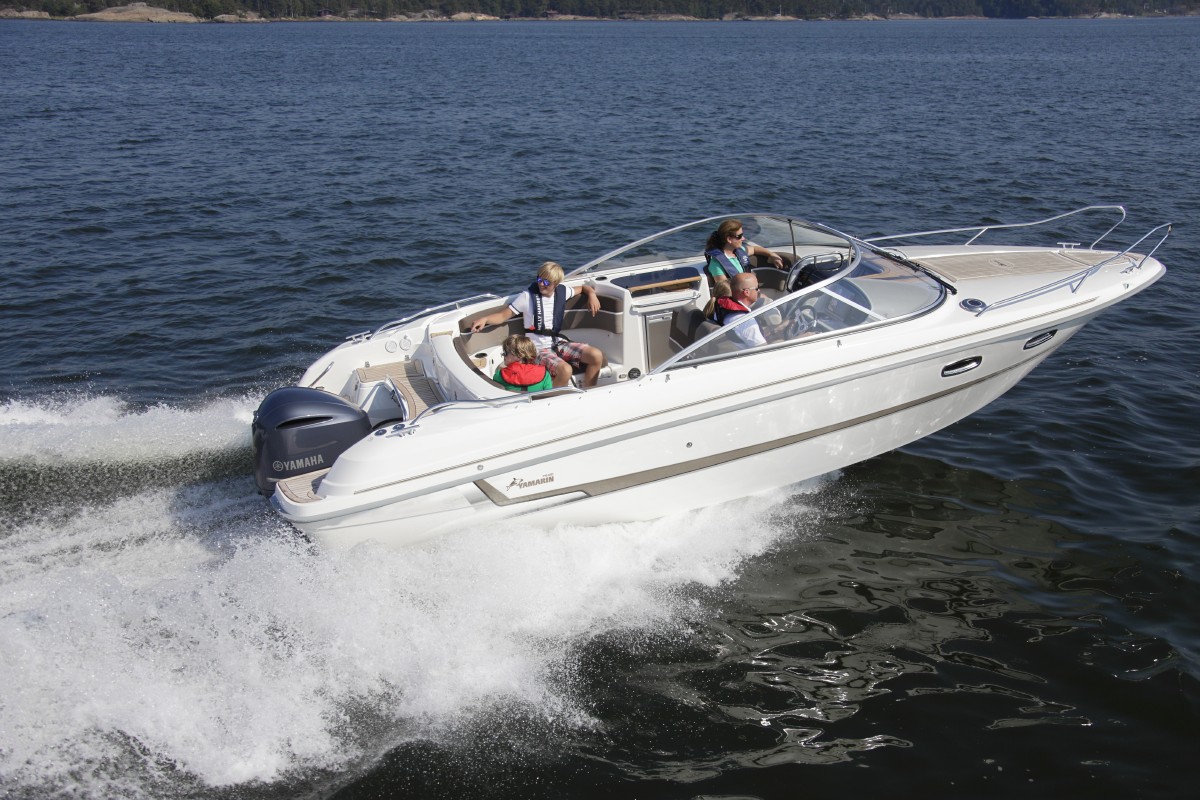 Yamarin 79 DC offers pure Yamarin quality, from finely tuned handling to the joys of a fully equipped boat. Standard equipment includes a bow thruster, a teak deck, a fresh water system, a Wallas stove and a flush toilet, among other things. The berths can accommodate up to six persons.
Yamarin 65 Day Cruiser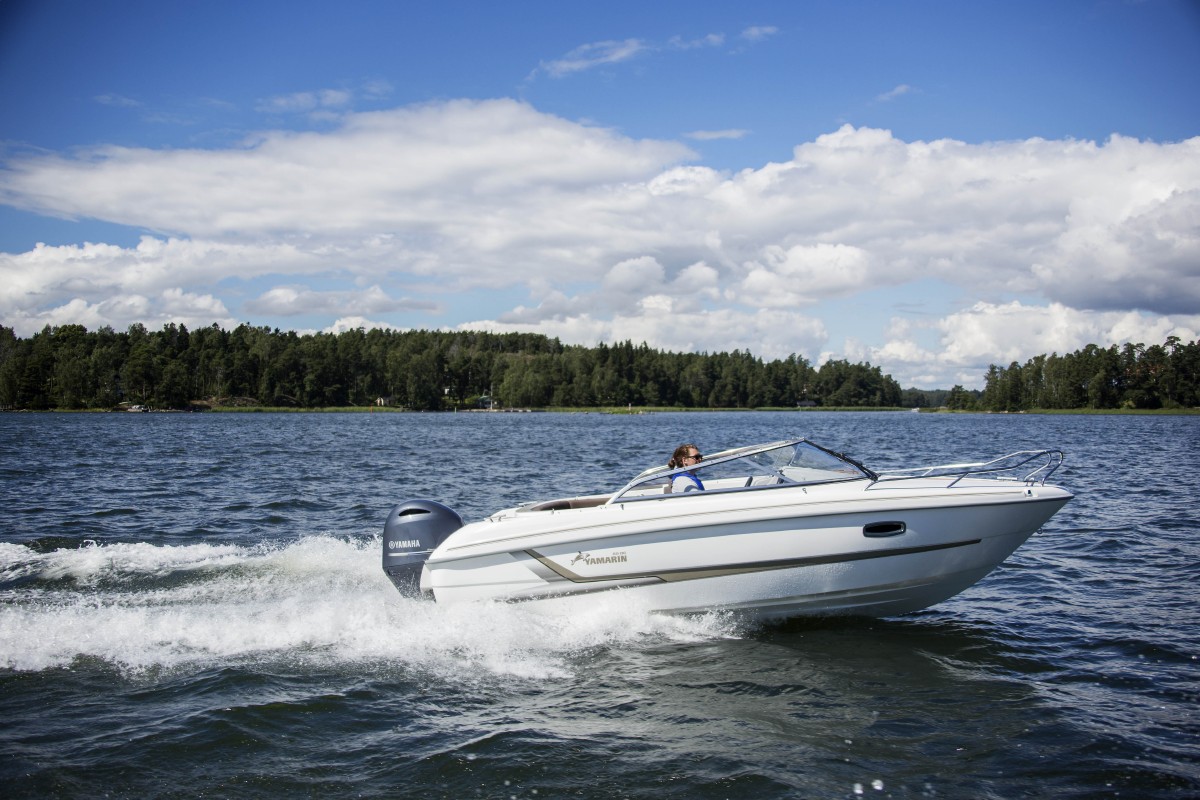 The permanent favourite, the Yamarin 65 DC, offers the thrill of speed! The cornerstones of the model's popularity include spacious berths at the bow, a cosy social area at the rear and ample storage space. The port side console also includes a sink and installation readiness for a water system. The grey steering console is anti-reflective and improves visibility.
The world's largest watersports trade fair, Boot Düsseldorf, will celebrate its 50 years anniversary this year. The boat show is open January 19–27 daily from 10 am to 6 pm.